Dark Sky Aerial presents OPIA
OPIA is the exploration of the human relationship to transformation and time. There are so many constructs in this world trying to separate and differentiate us: age, gender, race, religion...the thing which makes all of us human is our emotions. OPIA brings our bodies, hearts, and minds together to create a piece to pose unifying and universal questions.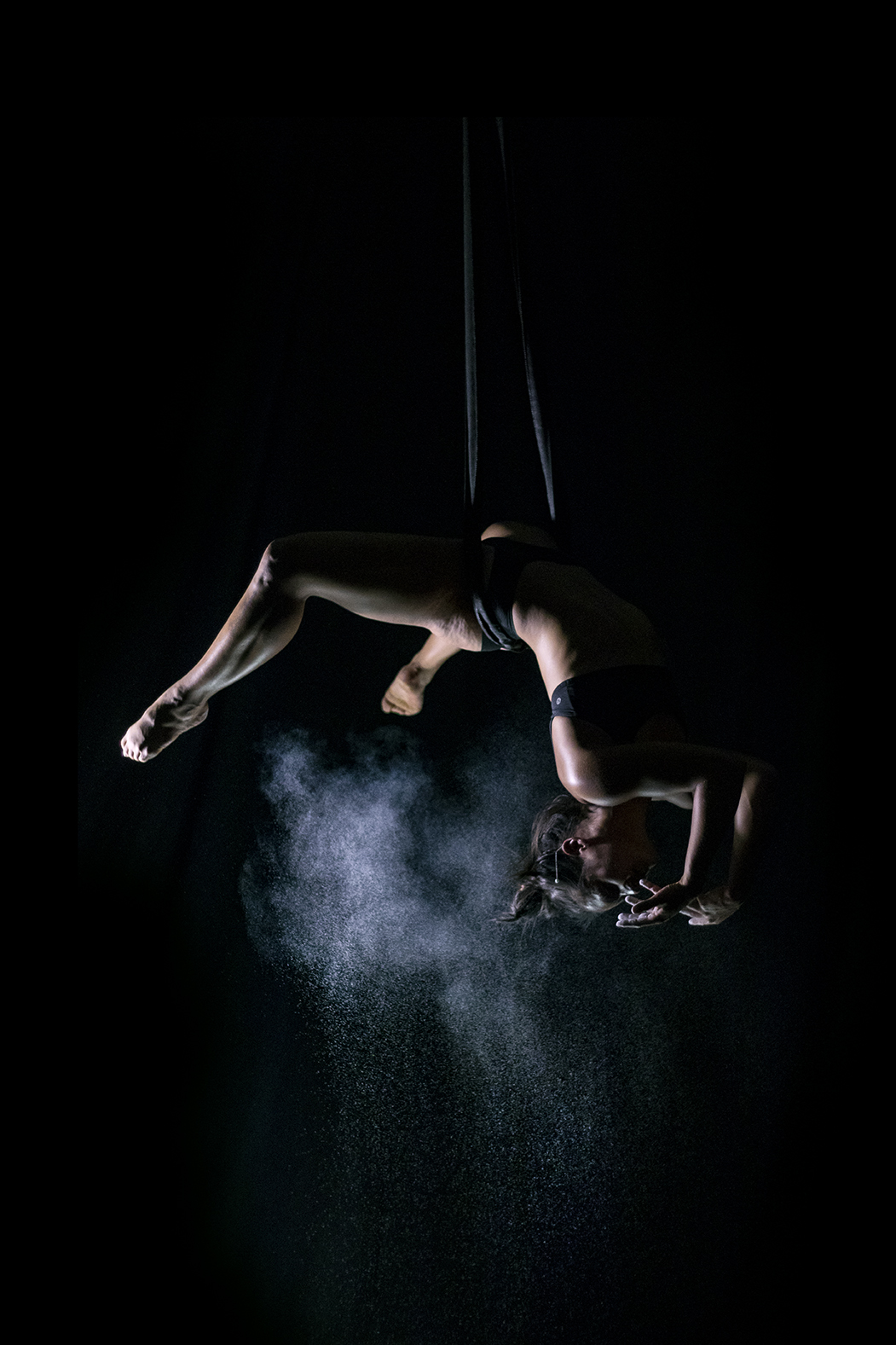 From our audience...
"This was one of the most amazing and awe inspiring shows I have ever seen. Flagstaff is blessed to have such talented and thoughtful and creative artists, and I very much look forward to many more great things from Dark Sky Aerial!!" - Eli Cohen
"I have been fortunate enough to view amazing works of art, to see terrific performances, and experience heart-rending concerts. But I have never been so moved as I was tonight. During the fifth performance I felt hot tears pouring down my face and I was physically shaking. The art you created was beyond my ability to express. It was truly breathtaking and awe-inspiring. Thank you." - Todd Barnell
"Six young Flagstaff women combined their talents to create OPIA – a brilliant combination of dance, aerial arts, theater and spoken word. OPIA is metaphorically and physically (the audience moves through the space) a graceful journey through life's challenges and emotions. It is a stunning first in Flagstaff and I hope this group will create more as they continue their journey." - Anonymous
"Absolutely one of the most amazing performances I've ever seen...possibly the best ever in Flagstaff. Such raw beauty and strength. It was absolutely stunning. The atmosphere, the music, the message and the performance itself was incredible. Thank you so much for this experience."-Rosemary Logan
OPIA Cast
Abby Chan — Harness Dance, Aerial Straps
Beth Blake — Lyra, Pole
Carrie Gaydos — Harness Dance, Aerial Fabric
Claira Hart — Young Spirit
Dre Adauto — Storyteller
Elisa Venezia — Harness Dance, Aerial Rope
Gemma Giovale — Lyra
Geoffrey Allan Whittaker — Acro, Trickster, Monk
Glenn Farley — Acro Stilting
Inga Kern — Harness Dance, Dancer
Ingrid French — Elisa Venezia's Twin, Mood-Maker
Isabelle Dove-Robinson — Dancer
James Yih — Straps/Aerial
Jenn Knott — Acro Stilting
Joanie Garcia — Harness Dance
Justine Kennedy — Lyra, Dancer
Kayley Quick — Artist Gallery Curator
Kendall Pfaff — Lyra
Laurel Colmbs — Lyra, Monk
Lindsey Maxfield — Acro-Stilting
Maeve Rising (Lead: Hilary Giovale) — Dance/Choreography
Mark Stevens — Monk
Nikki Gallant — Harness Dance, Aerial Fabric
Sarah Thomas — Choreographer, Dancer, Monk